WE EPC DIFFERENTLY
Offering a comprehensive, turnkey solution that delivers projects of any size, from concept through commercialization.
As a leader in the oil, gas, and chemical industries, Kiewit delivers customizable engineering, procurement, fabrication and construction solutions from front-end studies to detailed design or bid-build for projects of all sizes and complexities. Backed by nearly 140 years of construction expertise, Kiewit leverages its experience in the traditional oil and gas markets to provide innovative solutions for today's evolving energy infrastructure — supporting the development of low-carbon alternatives, such as low-carbon hydrogen production pathways and derivatives like ammonia, methanol and renewable fuels. Our innovation-minded approach helps us provide the best-value solutions to bring your project to market on schedule and within budget.
SELF-PERFORM
We self-perform most of our work, providing significant safety, quality and schedule advantages to our clients' projects.
FLEXIBLE APPROACH
As a trusted partner and integrated team, we tailor our approach to meet our client's project drivers and financing strategies, seamlessly delivering cost, schedule and performance certainty.
PROJECT TRANSPARENCY
Transparency in project delivery is paramount through all project phases, allowing for greater collaboration between all project stakeholders.
FINANCIAL STRENGTH
With no long-term operational debt, our strong balance sheet offers our clients the assurance their projects will get completed.
DESIGN & ENGINEERING EXPERTISE
By prioritizing constructability during the engineering phase, we identify and elevate cost impacts as early as FEL-1, empowering informed decision-making that sets the foundation for project success.
Site selection
Concept & technology selection
Flexible estimate development
Detailed design
Operational enhancements
Optimization studies
IDENTIFICATION
& FEASIBILITY
PRELIMINARY
DESIGN
DEFINITION /
FEED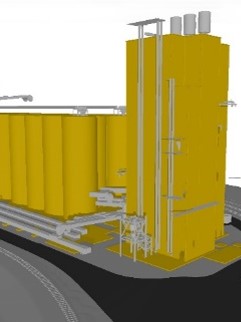 DETAILED
DESIGN
CONSTRUCTION
& INSTALLATION
COMMISSIONING
& STARTUP
OPERATIONS
SEAMLESS CONVERSION FROM FEED TO EPC
With constructability in mind at every step of design development, our approach transitions projects from feasibility through EPC without interruption or delay.
EXECUTION EXCELLENCE AT EVERY PROJECT STAGE
ENGINEERING
For nearly 40 years, Kiewit has offered detailed engineering and design solutions to deliver asset development, operation improvements and performance enhancement services; partnering with clients at every stage from pre-FEED/FEED through commissioning.
PROCUREMENT
By leveraging over $7 billion in annual procurement spend and strategic partnerships with vendors globally, Kiewit is a comprehensive solution provider to our clients, mitigating risks and effectively managing materials.
CONSTRUCTION
Construction is our differentiator. We direct-hire and self-perform the majority of our work, providing safety, quality and schedule advantages to our projects. On average, Kiewit executes over 55 million direct-hire man-hours annually.
COMMISSIONING
We implement safe and efficient commissioning activities while maintaining the highest standards of safety, productivity and quality. Our teams begin with the end in mind to ensure successful project implementation through commissioning.
BEST-FOR-PROJECT TECHNOLOGY SOLUTIONS
Kiewit's long track record of designing and building world-class energy projects has resulted in strong relationships with technology providers in traditional and emerging energy markets. These relationships, coupled with Kiewit's technology-neutral approach to EPC contracting, enable us to work with our clients and partners to future-proof projects as technology evolves.
Kiewit has strong relationships with all major technology providers, including first-of-a-kind.
OUR COMMITMENTS
At Kiewit, we commit to excellence in all we do with a focus on safety, quality and continuous improvement. This commitment to excellence extends to all aspects of our operations — from the way we design and build our projects to the tools and technology we use to manage every aspect of our operations.