Kiewit is one of North America's largest and most respected construction and engineering organizations. Our construction and design engineering professionals work on some of the industry's most complex, challenging and rewarding projects – whether it's boring tunnels through mountains, turning rivers into energy, or building bridges that connect communities. Kiewit people tackle important projects of every size, in any market.
Safety First
At Kiewit, nothing is more important than safety. Our craft-led safety programs and commitment at all levels of our operations ensure our focus is on what matters most: that nobody gets hurt. This commitment to excellence extends to our quality, environmental and compliance performance — which is how we drive successful projects for our clients.
Kiewit's safety performance is nearly 10 times better than the industry average.
Construction-Focused Engineering
As a construction and engineering leader, Kiewit — through its operating companies — brings a wealth of diverse resources and a track record for delivering the highest quality results on budget and on schedule. Kiewit's size and experience provides the stability, predictability and know-how our clients and partners expect — and the flexibility and overall best value they deserve.
Our Core Values
When Peter Kiewit started the company, he strove to make sure that every deal was honest and fair. As Kiewit has evolved and grown over the years, we've continued to uphold the same business ethics in everything we do. Our four core values — People, Integrity, Excellence and Stewardship — are our business ethics.
People
We care for the well-being of our people and help them grow in their ability to be successful.
Integrity
We conduct our business to the highest ethical standards and take responsibility for our actions.
Excellence
We commit to excellence in all we do with a focus on quality and continuous improvement.
Stewardship
We preserve Kiewit's unique culture to build a stronger organization for future generations of employees.
Compliance Program
The overall goal of the Kiewit Compliance Program is to assist the Company and its employees in their efforts to comply with significant regulatory requirements that apply to the Company's business and operations.
If we suspect unethical behavior, it is our obligation to report it. If we suspect or are aware of misconduct, or if we have a question about what is the right thing to do, we use any of the following resources: Contact Management and/or the Legal Department, or report through the Compliance Reporting Line. There is no tolerance for retaliation at Kiewit.
Compliance Reporting Lines
U.S.A. & Canada: 1-800-901-1087
TIC: 1-866-333-7165
Mexico: 800-681-8166
Outside of N. America: (country code) 314-628-2959
Construction Industry Ethics & Compliance Initiative (CIECI)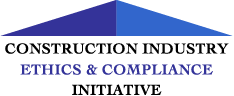 Proud founding member of the Construction Industry Ethics & Compliance Initiative (CIECI). Since 1884, Kiewit has thrived on strong principles and remains committed to conducting our business to the highest levels of integrity, ethics and compliance with the law.
At Kiewit, we design and build some of North America's most remarkable projects. From best workplace awards to top industry rankings, discover what makes us an award-winning company.
Recent Awards